REGULAR CUSTOMER SAVINGS SYSTEM
SAVINGS PROGRAM
With us you have the option to save money through a Loyalty Program. If you make purchases through a registered account, you will receive 3% rebate for total amount of your purchase (excluding shipping costs).
You can use a discount voucher again for your next order (note, maximum 1 voucher per order)


SAVINGS BALANCE
Do you want to know what your savings balance is? A 'Loyalty Program' button is visible at the bottom of the screen. If you are logged in, you can see the amount you have saved and possibly redeem them for a discount. In history you will find the discount codes that you have previously received.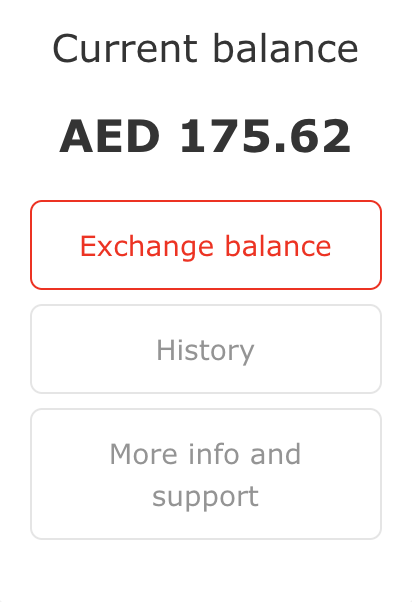 EXCHANGE SAVINGS FOR A DISCOUNT CODE?
From a balance of 100 AED, you can redeem the balance
There is no expiry date on the points saved
There is no expiration date on the discount codes


PAY ATTENTION
Only customers with an account can participate
You can only use 1 discount code per order
Loyalty Program is not applicable on the shipping cost
The saving amount is credited as soon as the order is paid.


FREQUENTLY ASKED QUESTIONS
I have lost my points and / or discount code !?
>> Solution: look under the button "History"
My discount has not been canceled !?
>> Solution: enter the discount code and click on apply in the shopping cart or check-out
My discount code is not working !?
>> Solution: copy the discount code  exactly  ! Tip: use copy / paste


Do you have problems with the Loyalty Program, or questions about your points balance? Then let yourself be helped and ask your question via email [email protected].com - Include your name and email address from your account.